Grilled Vegetables With Argan Oil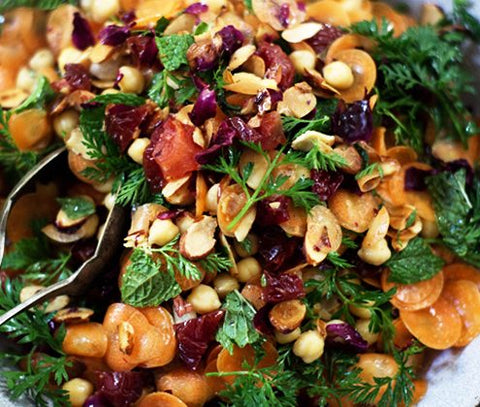 Ingredients:
2 Tablespoons Olive Oil
1 Bunch Fresh Asparagus
2 Tablespoons Honey
1 Red Onion, Quartered
1 Tablespoon Balsamic Vinegar
Method:
Combine olive oil, balsamic vinegar, honey, herbs, garlic salt and pepper in a bowl.
Use ¾ marinade to coat vegetables for 1 hour.
Grill vegetables for 10-15 minutes until browned
Place vegetables on a large serving plate. Combine Argan Oil with remaining marinade and pour over cooked vegetables prior to serving.