5 Hair Care Tips For You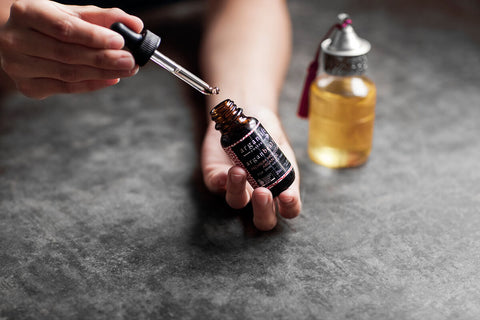 Argan Oil is all over the hair care industry and now in all self respecting hair care products. Why? Because it is a dry oil (meaning non- greasy) treatment that you can apply straight to your hair to add shine, reduce frizz and restore dry damaged hair. It really works and here are a few ideas to make it work for you.
1. Best advice is to use pure Argan because you don't have to deal with any nasty chemical additives like silicon, parabens and sulphates that will leave a residue on your hair. Use only a few drops. Too much oil is a waste and will also leave your hair oily.
2. Apply to the ends of your hair regularly (dry or wet) to prevent split ends.
3. Massage a few drops in your hands and smooth through your hair while wet. It will protect against the damage caused by dryers and straighteners. Smooth a very small amount over your hair once you have straightened to prevent frizz.
4. If you have thick, curly hair, then massage a few drops through your hair between washes to condition your hair and extend the time between washes. Too much washing makes dry hair even dryer.
5. Dry, damaged or bleached hair needs extra conditioning. Apply a generous amount to your hair the night before washing, leave it to be absorbed over night and then wash and condition as usual in the morning for silky soft locks.